What makes a wood-burning sauna stand out?
Wood-fired sauna, which you will find in the assortment of our store is a dry sauna, which uses the beneficial properties of high air temperature. Its efficient operation is ensured by a reliable wood stove, which allows it to be burned and thus to obtain the desired intensity of heat. It is worth noting that a sauna with a wood stove reduces the costs associated with the operation of the sauna, and therefore is beneficial for people who want to save a certain amount of money.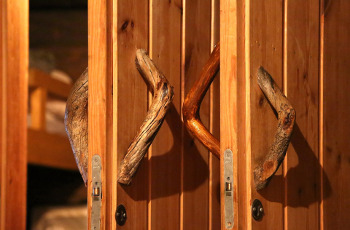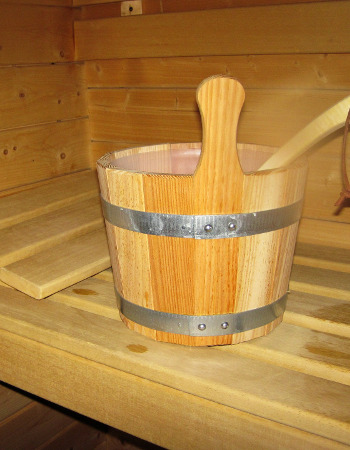 Sauna with a wood stove
We invite you to familiarize yourself with the details of the sauna and wood stove offer we have prepared. We provide a wide range of products. In the assortment of our store you will find saunas of various shapes and sizes, thanks to which you can easily adapt them to the housing conditions, as well as to the overall arrangement of the interior.
Wood-fired saunas are reliable in operation and meet global safety standards. Their effectiveness is confirmed by a reputable quality certificate (door to door) and results from the use of the most modern wood burning technologies. Their great advantage is also the ease of assembly, thanks to which every person can cope with the installation of the cabin, and then fully enjoy the beauty of the moment while bathing.
However, before you make a decision regarding the choice of the described sauna, it is worth considering another, available method of sunbathing - an electric stove. An electric stove means lower costs and greater comfort in the use of the sauna. These ovens are more than 50% cheaper and the cost of the evening session in the sauna is only about 5 - 10 PLN. In addition, you do not need to light the stove earlier. It's a faster and greener solution.
Discover the benefits of using a wood-fired sauna
Using the sauna carries a number of benefits, which have a positive impact on health and beauty. The main purpose of taking a steam bath is cleaning the body of toxins, which are released from it under the influence of high temperature air. As a result, our skin becomes firm, and the cellulite and signs of aging visible on it are eliminated. What's more, it is advisable that the size of the sauna should be adapted to the housing conditions at your disposal, and its design should be integrated into the overall arrangement of the interior. Thanks to this, it will become not only your favorite place to relax, but also an interesting decorative element.
If you have any questions, feel free to contact our specialists.